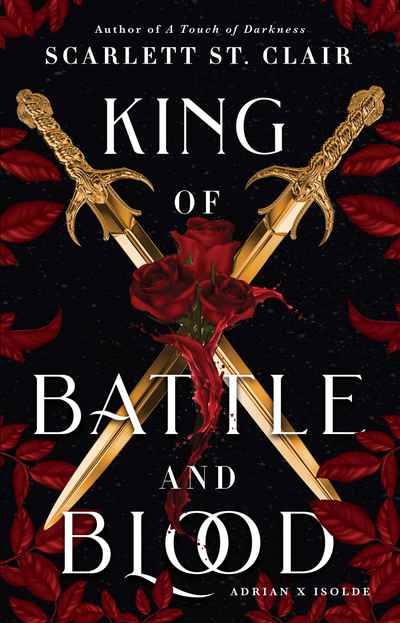 From fan-favourite Scarlett St. Clair, the bestselling author of the Hades & Persephone series, comes a new epic fantasy filled with danger, darkness, and insatiable romance.
Their union is his revenge.
Isolde de Lara considers her wedding day to be her death day. To end a years-long war, she is to marry vampire king Adrian Aleksandr Vasiliev, and kill him.
But her assassination attempt is thwarted, and Adrian threatens that if Isolde tries kill him again, he will raise her as the undead. Faced with the possibility of becoming the thing she hates most, Isolde seeks other ways to defy him and survive the brutal vampire court.
Except it isn't the court she fears most—it's Adrian. Despite their undeniable chemistry, she wonders why the king—fierce, savage, merciless—chose her as consort.
The answer will shatter her world.
Copy received from New South Books for an honest review
King of Blood and Battle is my first read from this author, and I can see why she has so many fans.
I am not a huge fan of this genre, but something about the blurb called to me.
I did not have any expectations for this book, so I was not sure if I would be wowed or disappointed in it.

And whilst there is nothing new to this story - the plot has been done before - take away the vampire thing and it is just a love triangle with jealousy and cringey behaviour all around - but there was something about it that was just so darn entertaining (but not sure if it was because I liked it a lot, or if it was a case of it is so bad it is good - I think it was more of the latter).
But I kept going and even thought I was conflicted, I read it all, and I know I will go ahead and read more of this series in the future.